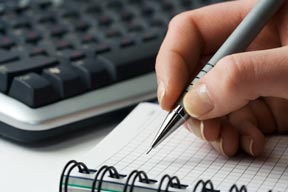 One of the key elements in creating your
LEGACY DISK
project is the enjoyable process of getting acquainted. When you entrust us to tell your life story or that of a loved one, it is important we work together to ensure that the story is told to its utmost.
We've developed an "exploratory protocol" that makes getting to the heart of your story straightforward and fun. That process begins after you've made your initial payment when you fill out your LEGACY QUESTIONNAIRE. This simple and easy-to-complete form helps us begin to get to know you or your loved ones. Once we receive your completed questionnaire, you'll then be contacted via e-mail by one of our LEGACY ADVISORS, who will have a few more questions for you to answer, some of which you might want to share with fellow family members.
When you've provided this additional information, we'll begin to polish what we think your story might be. At that point, we'll work together to schedule your complimentary 30-minute phone call. It's during that call that you'll begin to get acquainted with your LEGACY ADVISOR who will work with you and, if you desire, other members of your family whom you might wish to include on the call, to finalize the key components of your story and also to schedule your LEGACY DAY interview.
Following this simple three-step process ensures that your finished LEGACY DISK is everything you and your family want it to be now and for generations to come.