Butch Alsandor, Houston Sportscaster
Butch Alsandor is a veteran broadcaster, who has covered sports in Houston for more than 20 years.
This fall he will be broadcasting college football games, including Texas Southern home games live on Root Sports.
After lettering 3 years on the McNeese State football team, Butch started his broadcast career in Lake Charles at KPLC.
From there, he moved on to WBAL in Baltimore before finding a home in Houston.
During his career, he has covered 5 Super Bowls, two NBA Finals with the Rockets, the Astros in the World Series plus numerous All-Star games in the NBA, MLB, and MLS. He also covered the Final Four twice and numerous NCAA Tournament games.
Butch grew up in Louisiana and attended Opelousas Catholic High School where he was an All-State football player his junior and senior year. He was a scholarship athlete at McNeese State University and graduated with a bachelor's degree in Radio and TV Broadcasting. He has won numerous AP awards for the Best Sportscast and Best Sports feature.

On serving as an Honorary Crew Leader for Rebuilding Together, Butch says, ""The need for the work Rebuilding Together does is increasing, and that's where Super Impact 17 comes in. To achieve anything you have to have a goal. Raising half a million dollars to help aging homeowners will be a challenge. But when you think of the lives that will be impacted, you know the effort will be worthwhile, and Houston, being the exceptionally community-minded city that it is, will respond generously."
Butch is also on the board of directors for the Lighthouse of Houston and Houston Christian High School.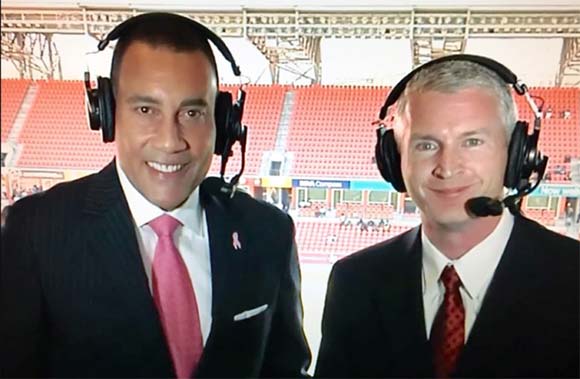 Butch Alsandor (left) in the BBVA Compass Bank Stadium broadcast booth wtih Brett Dolan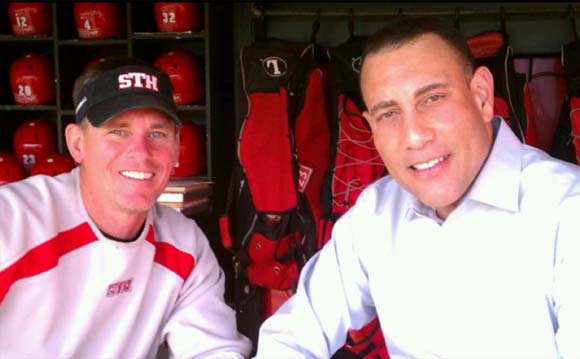 Butch with Houston Astros Hall-of-Famer Craig Biggio


I'm Behind The Cause
"I think the work Rebuilding Together Houston does for the elderly is fantastic! There are a lot of seniors out there who worked hard their entire lives, bought and paid for their own homes, and have difficulty making ends meet on a fixed income. For those who may be widowed, infirmed, or have a hard time keeping up with life's challenges, Rebuilding Together is there to offer help, lend a hand, and restore dignity and hope."
Butch Alsandor
Houston Sportscaster