Sooner Bound Texans 2014
Prospective OU students from the Houston area high school Class of 2014 and their families congregated February 26 and 27 for the annual Sooner Bound Texans dinner events at the Houston Arboretum. OU recruiters C. Don Bradley and Melanie Hamilton hosted and provided information about the enrollment, housing and financial aid processes. More than 200 students from Houston are expected to attend OU as freshmen next fall, in large part due to the work of Bradley and Hamilton. BOOMER! to our future fellow Houston Sooners and their parents!
See the Facebook photo gallery here. Be sure and Like Us on Facebook!

College of International Studies Breakfast
Long-time OU Club of Houston contributor Alan Livingston hosted a breakfast gathering at Ouisie's Restaurant February 27, honoring the university's College of International Studies. Featured guests were Dr. Mohammad Al-Marsi, Director of the Arabic Flagship Program at OU, and Genevieve Schmitt, the OU Arabic Flagship Program Coordinator. Livingston is a frequent host of events of this nature in Houston and The OU Club of Houston honors his commitment and generosity.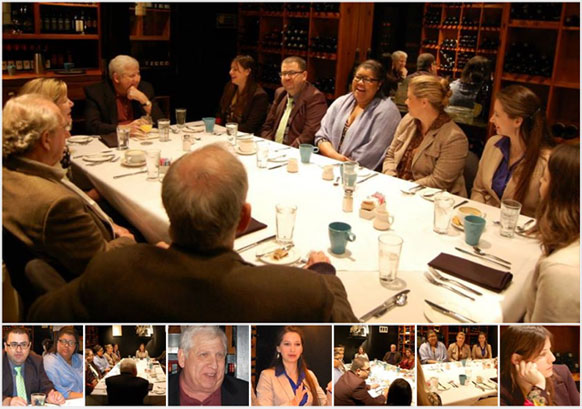 See the Facebook photo gallery here.

Recovery Efforts Continue In The Aftermath Of Devastating Oklahoma Tornadoes
Almost nine months have passed since a series of devastating tornadoes ripped through the middle of Oklahoma and the hearts of Oklahomans. In Moore, work continues to help people affected by the storm. The OU Club of Houston along with the Houston chapter of Texas Exes raised more than $7,500 to support the recovery and contributed that money to the United Methodist Disaster Response Program which has become the lead organization in continuing to offer help and hope.

Find out how your contribution continues to provide assistance to our fellow Oklahomans in need. And visit our Club Website and Facebook page to learn how you'll soon be able to provide hands-on support for those in need right here in our own Houston communities.
Welcome, Jonathan Jackson
You may remember Jonathan Jackson as an All-Big 12 defensive end with the University of Oklahoma football team. A three-year starter, Jackson played in three BCS games while at OU, including two national championship match-ups: the Sugar Bowl against LSU following the 2003 season, and the Orange Bowl against USC culminating the 2004 campaign.
A Houston native, Jackson is back home and recently joined The OU Club of Houston.
His life has taken some interesting and impressive turns since he last performed at Owen Field. Read the Q&A with Jonathan here