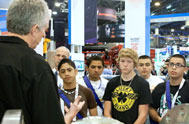 FUELING IMAGINATION
We want students to understand the contributions made by the energy industry.
MORE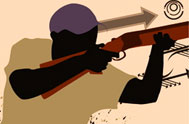 SUPPORT THE SHOOT
Sponsorship opportunities to support the Foundation's "Shoot for Energy" are still available.
MORE
GREATER HOUSTON GUN CLUB
Learn more about our event host, one of the top shooting facilities in the country.
MORE
Our Mission
The Foundation for Energy Education serves as an industry advocate for the advancement of young people, through sanctioned scholastic activities, into careers in the energy sector. In addition, we seek to educate a broader student population about the legacy, purpose and promise of the energy industry as a whole.
"Shoot for Energy" is the Foundation for Energy Education's single largest fundraising event. Thus, your participation and support is critical to helping us impact the lives of our youth. Whether you intend to be on hand for this popular industry networking event--and display your shooting prowess with great trophies and prizes at stake--choose to be a sponsor, or simply make an individual donation to the cause, please consider taking part in this important event in a meaningful way.